Dai Gribble
President (Hon)
I have been an angler for nearly 50 years and have seen many changes to our rivers in that time – the majority of which have not been for the better. Whilst primarily a specimen angler, I realise that healthy recruitment and survival is imperative to ensure future generations can enjoy fishing our rivers.
Rivers now face many pressures that can affect fishing including water quality, habitat, abstraction and predation. In my former role with the Environment Agency I witnessed a lot of good work but there is much more to be done and I believe the RACG can play a major role in both highlighting these issues to anglers and holding the EA and other organisations to account. For this reason, I was both pleased and honoured to be asked to hold a role on the committee.
As a youngster I fished for Carp, Tench and Crucian carp on still waters and canals, and for chub and silvers on rivers. I became an obsessive carp angler as I got older and my UK PB stands at 48.12oz. I have caught some lovely carp in France too, including commons and mirrors well over 60lb.
Since leaving the carp scene I have become much more of an all-round angler again and most of my fishing is done on rivers around the UK. Barbel have been my primary focus over the last few years and my PB stands at 16.04 oz. I also love my perch fishing and my best so far is 4.04oz, a river fish, and a PB I may never better. But I'll sure have fun trying.
Trotting for Grayling, sat behind buzzers, waiting for the rod to arch over when barbel fishing or waiting for the float to lift on a Tench pond… it's all fishing and I love it all equally.
My new role as Chairman of the RACG is an exciting one. I am passionate about angling and our countryside and I will do all I can to get the results we need, to make our rivers healthy for ALL our wildlife, not just our fish.
General Secretary & Merchandise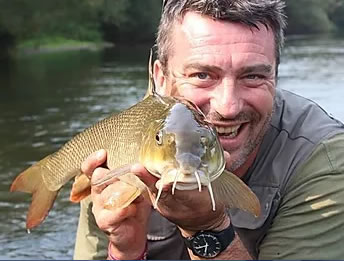 River fishing as been a big part of my life here and abroad.
I also have a keen interest on developing new techniques for the river angler including the "Bang On method" and the "Spopper" amongst other things like small shelter and terminal tackle concepts as examples.
I would hope my "out of the box" approaches could support the group in other ways as I have a very keen interest on improving river habitat at the source so to create a healthy balanced platform for all to share. This will indeed be a long term exercise.
Research & Conservation Officer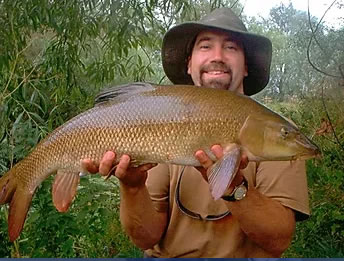 I am an avid angler and have been all my life – best pleased to be on a river somewhere where nature is at peace. It is for this reason that I have become increasingly concerned that nature is not getting a fair go.
Over the past decade or so I have tried to contribute to research wherever possible to help gather knowledge of just what exactly is happening with our waterways.
As an active member of a body such as the RACG I hope to be able to help further and raise awareness of the importance of our rivers.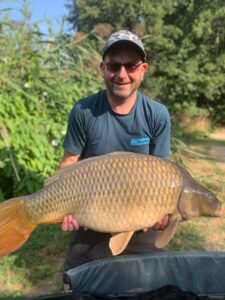 I've always had an interest in fishing from an early age, and being brought up in Lancashire gave me the opportunity of regularly fishing the Ribble, Hodder and river Calder.
I moved overseas, working in education for over ten years and relocated back to the UK in 2008.
Since then I have continued to work in education, based in Greater Manchester.
One thing I now realise is that many urban communities are unfamiliar with what stretches of rivers and waterways are around them.
Introducing all age groups to the importance of their rivers, helping them to locate, understand and love their local stretch of river, can be the first step in getting people to take an active role in looking after their local waterway.
Website & Memberships Manager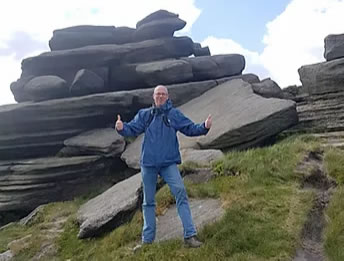 I've fished all my life but don't get out as much as I should these days.
Favourite capture wasn't the biggest but a 10Lb salmon caught on a split cane rod using a fly I tied myself was probably the most satisfying fish I ever caught (I'm rubbish at fly fishing!)
Research & Conservation Coordinator
We have a strong Research and Conservation (R&C) team who manage a diverse range of projects across the UK. We are looking to recruit an "R&C Coordinator" to join and lead our established and expanding R&C team.
This role will provide the postholder with opportunities to lead on and contribute to the delivery of a broad range of river research and/or conservation projects across the UK. There will also be opportunities to provide technical support and input to wider ecological and water quality related projects, and habitat restoration schemes.
A typical week might include:
Supporting a range of projects. As such, they will need to demonstrate a suitable level of technical and practical skill in aquatic science, fisheries management and/or conservation.

Working with internal and external partners, developing new project opportunities, meeting project partners and preparing project proposals, and therefore excellent skills in communication (particularly written English) are essential.

Mentoring of and supporting colleagues, helping to nurture an enthusiastic, supportive and productive team environment.

A blend of field and office and time.

Fieldwork may take place across the UK, so a willingness and ability to travel is required.
About You
We'd love to hear from you if you have:
An appropriate level of relevant experience.

Technical knowledge and competency in the area(s) of aquatic ecology, fisheries management, conservation and/or river restoration;

Experience in the design and successful delivery of ecological monitoring programmes is desirable but not essential.

The ability to produce high quality, coherent and technically and scientifically accurate reports;

Knowledge of relevant water legislation and its application is advantageous.

An enthusiastic, confident and positive approach with excellent communication and people management skills.

Project management experience is advantageous but not essential.
About Us
We at the RACG are passionate about conserving our rivers and their wildlife. With effective partnerships and the right research and conservation projects we can help secure the long term future of rivers and river angling. We are backed by some of Britain's top anglers - so join us now to help us help your rivers.
If you are interested in applying for the "R&C Coordinator" position please provide a short CV and/or covering letter explaining why you are a suitable candidate. All applications should be submitted to : info@racg.co.uk. Importantly, all committee members and advisors work in a voluntary capacity. As such, this is an unpaid position but the post holder will learn from and therefore benefit through close collaboration with the group's technical advisors who are experts in their respective fields.
We especially encourage applications from individuals in or having just completed their education and looking for an opportunity to gain valuable experience in conservation and or fisheries management. Further, we positively encourage applications from suitably qualified and eligible candidates regardless of sex, race, disability, age, sexual orientation, gender reassignment, religion or belief, marital status, pregnancy or maternity/paternity.
Candidates are not required to be anglers to apply for this position.